Digital Pathology Implementation Strategies and Playscripts
Tuesday, July 10, 2018 | 1 - 2 PM EASTERN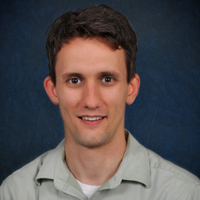 Douglas J. Hartman, MD
Director of the Division of Pathology Informatics
University of Pittsburgh Medical Center (UPMC)
Presentation Overview
As the adoption curve of digital pathology increases, it is critical for organizations to formalize the benefits and possible use cases for digital pathology within their institution. This talk will discuss different implementation strategies that an organization may use when implementing a digital pathology solution. This talk will discuss playscripts and how an organization might use playscripts in order to find the best vendor solution for their organizational needs.
After this talk, the users should be able to:
Describe the benefits and possible use cases for digital pathology
Describe the different implementation strategies that may be helpful when deploying a digital pathology solution
Describe what a playscript is and how it can influence both a vendor selection and digital pathology solution deployment
Biography
Dr. Douglas J. Hartman is the Director of the Division of Pathology Informatics at the University of Pittsburgh Medical Center (UPMC) and a gastrointestinal pathologist. He has been implementing digital pathology for primary signout as well as for telepathology at UPMC. Dr. Hartman has also been a leader within the UPMC health system in assessing the recent Safety Assurance Factors for EHR Resilience guidelines released by the United States Office of National Coordinator for Health Information Technology. He has participated in implementing two different digital pathology solutions for routine anatomic pathology. Dr. Hartman attended and presented at the Interagency Working Group for Medical Imaging workshop titled "Building the Diagnostics Cockpit of the Future" in September 2017 held in Bethesda, MD. Dr. Hartman's research in informatics is varied but focuses on practical application of informatics. He has published on informatics topics and given national talks based on his informatics work.
| | | |
| --- | --- | --- |
| Fee | | Registration Level |
| FREE | | |
| | | |
| | | |
| $100 | | |