PV20 PANEL DISCUSSION
Implementing and Adopting Digital Pathology for Clinical Diagnostics: A Panel Discussion by Chairs of Academic Pathology Departments
Many academic pathology departments are starting to use tools and technologies to advance the practice of pathology including digital pathology and next generation sequencing. Automated whole slide imaging (WSI) scanners are now rendering diagnostic quality, high-resolution images of entire glass slides and combining these images with innovative digital pathology and artificial intelligence tools that are making it possible to integrate imaging into all aspects of pathology workflow including anatomical, clinical and molecular pathology. Deep learning and AI algorithms are making their way from research into clinical arena and several labs and academic pathology departments have implemented or are toying with the idea of implementing these for clinical workflows. Where are we in 2020 with these tools and technologies and what is adoption like in these settings? This panel discussion will focus on the need for tools like digital pathology and AI and what will it take to make it happen? Three chairs from Departments of Pathology will be invited to share their perspective on the need and desire to digital pathology, the key drivers for these decisions and where they see the is the direction of their institutional implementation road map. This will be an interactive and moderated session with the panel members answering questions from the audience online chats and other methods of communication.
PRESENTERS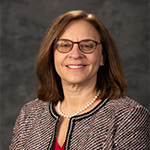 Wendy Frankel, MD
Distinguished Professor and Chair
Ohio State University Wexner Medical Center
Dr. Wendy Frankel is Distinguished Professor and Kurtz Chair of Pathology, at The Ohio State University, Wexner Medical Center. She is also the Director of the GI/Liver Pathology Fellowship at OSU. Dr. Frankel earned her M.D. from the University of Michigan Medical School in Ann Arbor, Michigan. She spent five years as a resident and research fellow in the Department of Surgery, Hospital of the University of Pennsylvania in Philadelphia. She then went on to complete a residency in Anatomic and Clinical Pathology in the Department of Pathology, University of California, San Diego followed by a Surgical Pathology Fellowship at the University of California, San Francisco. She is Past-President of the Rodger C. Haggitt GI Pathology Society and the United States and Canadian Academy of Pathology. She is the GI Pathology Cadre leader and Vice Chair of Pathology for Alliance for Clinical Trials and Oncology, formerly known as, CALGB. Her research is centered on colorectal cancer genetics with focus on the Lynch Syndrome. She has published greater than 240 papers, multiple chapters, given numerous national and international lectures on GI, pancreatic and liver pathology. She has been involved in multiple grants, garnered many teaching awards, was recently chosen as the President-elect of the OSU College of Medicine Mazzaferri-Ellison Society of Master Clinicians, and received the USCAP President's Award in 2020.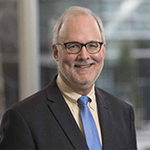 David Klimstra, MD
Chair, Department of Pathology
Memorial Sloan Kettering Cancer Center
Dr. Klimstra is the Chair of the Pathology Department at Memorial Sloan Kettering and the Co-Director of the Warren Alpert Center for Digital and Computational Pathology. His department is leading the efforts to transition to the digital platform and have conducted studies on efficiency and reproducibility of digital pathology. Dr. Klimstra is an expert in the pathology of neoplasms of the pancreas, liver, and gastrointestinal tract and has written extensively on these topics.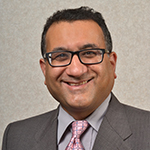 Anil Parwani, MD, PhD, MBA
Professor
Ohio State University Wexner Medical Center
Anil Parwani is a Professor of Pathology and Biomedical Informatics at The Ohio State University. He also serves as the Vice Chair of Anatomical Pathology and Director of Division of Pathology Informatics and Digital Pathology. Dr. Parwani is a world leader in digital pathology and pathology informatics and has led the way in the implementation of these technologies in several key clinical areas. He also has expertise in the area of Urological Pathology, Anatomical Pathology Informatics including designing quality assurance tools, biobanking informatics, clinical and research data integration, applications of whole slide imaging, digital imaging, telepathology, image analysis, artificial intelligence and lab automation. Dr. Parwani has authored over 300 peer-reviewed articles in major scientific journals and several books and book chapters.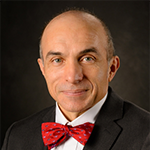 Victor G. Prieto, MD, PhD
Chair
UT - MD Anderson Cancer Center
Chair of Pathology. Residency in NY Hospital -Weill Cornell. Surgical Pathology Fellowship at MSKCC. Dermatopathology Fellowship at NY Hospital -Weill Cornell