PV20 VENDOR SHOWCASE
Live Q&A: Thursday, October 29 | 10:20am-10:35am PT
Investigating the tumor microenvironment of immunotherapy-treated hepatocellular carcinoma using imaging mass cytometry
Hepatocellular carcinoma (HCC) is the fourth most common cause of cancer-related deaths worldwide. After a decade of being limited to a single agent for systemic therapy, multiple checkpoint inhibitors have been FDA approved just in the past three years, highlighting that the immune tumor microenvironment (TME) can be exploited for therapy. However, the precise effects of immunotherapy on the HCC TME have not been clearly elucidated. Using Imaging Mass Cytometry™, we investigated the tumor microenvironment of surgically resected HCC samples that have been neoadjuvantly treated with a combination of cabozantinib and nivolumab as part of a phase I clinical trial at Johns Hopkins. We constructed a tissue microarray of 37 cores representing 12 patient samples, 5 of which showed positive pathological response. Upon acquiring the images with the Hyperion™ Imaging System, we processed the dataset into a total of 59,453 single cells via a segmentation pipeline. Based on 31 parameters, we clustered the dataset into 17 final annotated cell types. We observed that responders had significantly greater infiltration of helper T cells, cytotoxic T cells, regulatory T cells, multiple subtypes of macrophages, and neutrophils. Spatially, myeloid-lymphoid and lymphoid-lymphoid neighboring relationships were more prevalent in responders. Further analysis based on shortest distances and minimum spanning tree revealed that helper and cytotoxic T clusters were more closely associated with HCC clusters in responders, whereas in non-responders, T cell clusters were closer to immune-suppressive macrophage clusters than HCC clusters. Our findings provide key insights into the TME that underlies the potential for successful immunotherapy in HCC.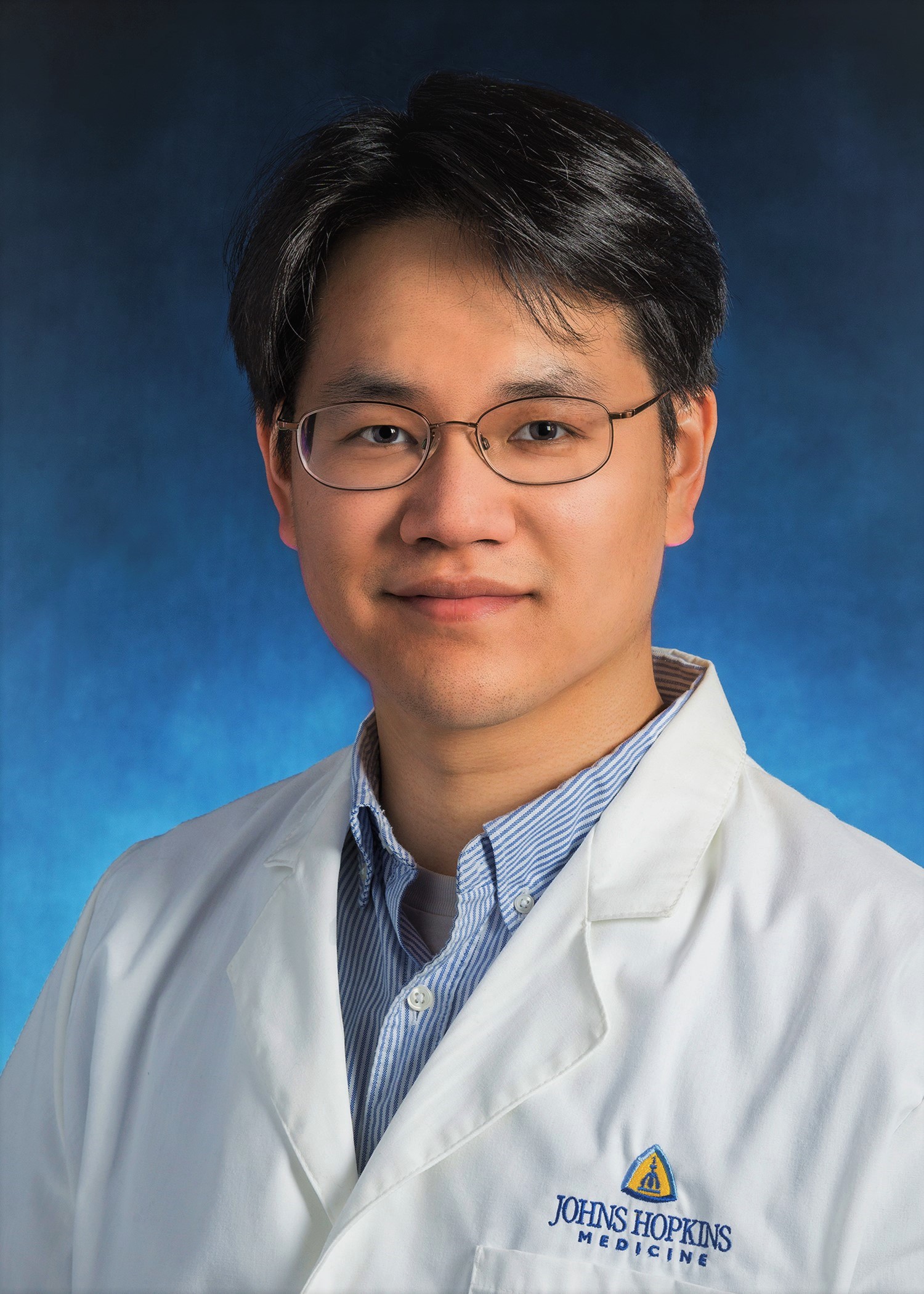 Won Jin Ho, MD
Assistant Professor
Cancer Immunology/GI Oncology
Sidney Kimmel Comprehensive Cancer Center at Johns Hopkins
Dr. Won Jin Ho is an Assistant Professor of Oncology at Sidney Kimmel Comprehensive Cancer Center at Johns Hopkins who focuses on cancer immunology and tumor microenvironment research of liver and pancreatic cancers. Dr. Ho co-leads the efforts in the gastrointestinal cancer research group to employ emerging high-parameter tools to empower biomarker discovery and development. Dr. Ho is also actively engaged in studies that focus on establishing novel therapeutic targets and strategies against cancer using preclinical models.