PV22 PRECONFERENCE WORKSHOP
Towards Open Pathology: Facilitating Development of Novel AI-based Tools for Digital Pathology through Collaboration and Integration
Indica Labs is committed to taking a bilateral open approach to digital pathology with the aim to be truly interoperable with industry leading software and hardware providers across our product line. We incorporate a wide variety of collaborators, institutes, and third-party software into our product development workflow and provide open pathology tools, including APIs, SDKs and workflow builders, that facilitate third-party integration. Indica is actively using its software platforms and open pathology tools to work with external collaborators to develop and integrate novel AI algorithms that improve workflow efficiencies and ultimately patient care.
In this 1-hour workshop, Dr. Kate Lillard Tunstall, Chief Scientific Officer at Indica Labs, will introduce Indica's platforms, our collaborative approach to incorporating artificial intelligence (AI) into life science and clinical workflows, and the open pathology tools available to developers and industry partners. Dr. Peter Caie, Principal Scientist of AI Collaborations at Indica Labs, will present case studies of customer collaborations resulting in the development and validation of commercially available and inter-operable AI algorithms addressing customer needs.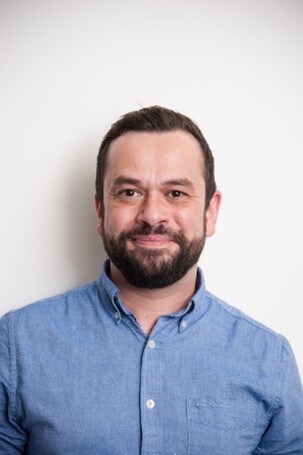 Peter Caie, PhD
Principal Scientist of AI Collaborations
Indica Labs
Peter Caie worked for 9 years as a Senior Scientist at AstraZeneca before completing his PhD from the University of Edinburgh in Cancer Pathology. He went on to run the Quantitative and Digital Pathology (QUAD) Lab at the University of St Andrews where his research focused on both artificial intelligence, and cancer prognosis and diagnosis in the field of digital and molecular pathology. Currently, Dr. Caie is a Principal Scientist at Indica Labs where he manages the company's AI based projects involving external collaborators, with the aim of translating deep learning algorithms into routine clinical workflow.

Kate Lillard Tunstall, PhD
Chief Scientific Officer
Indica Labs
Kate Lillard received her Ph.D. in Molecular Genetics and Biochemistry from the University of Cincinnati Medical Center, followed by a Howard Hughes postdoctoral fellowship at the University of Texas Southwestern Medical Center. While conducting research in the area of stem cell biology and oncology as a graduate and postdoctoral fellow, Dr. Lillard developed a keen interest in IHC which led to her joining Aperio in 2007 where she supported and then managed image analysis products for digital pathology. After acquisition of Aperio by Leica in late 2012, Dr. Lillard joined Indica Labs as Chief Scientific Officer where she supports, promotes, and helps guide the development of digital pathology image analysis solutions for the life sciences.