PV20 PANEL DISCUSSION
The Impact of Digital Pathology/Artificial Intelligence in Precision Medicine and Response to COVID19 Pandemic: An International Expert Panel Discussion
While the US is making strives on implementing whole slide image (WSI) for primary diagnosis and incorporating artificial intelligence (AI) and machine learning (ML) in pathology practice, there are lessons can be learned from pathology experts around the world. This international panel is composed of pathologists who are using WSI and AI/ML in their clinical practice and are respected leaders in their countries/regions. The moderator pathologist has broad and deep understanding of this filed. This educational activity is delivered in two components: 1) a 20 mins pre-recorded lecture that can be previewed by the audience before the meeting. 2) a virtual 55 mins panel discussion during PV20. The three questions to be addressed by the panelist include: 1). Current state of digital pathology (DP) and AI/ML in your country/region. 2). Highlights of DP and AI/ML accomplishments of the organization your represent. 3) Responses of using DP and AI/ML to meet the challenges of COVID19 pandemic. This will be an interactive and moderated session. Questions from the audience will be solicited before and during the session for discussion.
Objectives:
Identify the challenges and barriers of incorporating DP/AI in pathology practice at a global level.

Share solutions and good practices to remove barriers of DP/AI to unleash its potential.

Explore international collaboration opportunities to apply DP/AI in pathology to improve its efficiency, accuracy and value in patient care.
PRESENTERS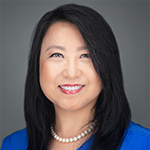 Marilyn Bui, MD, PhD
Senior Member
Moffitt Cancer Center
Marilyn M. Bui, MD, PhD, FCAP is a Senior Member in the Department of Pathology at Moffitt Cancer Center. She serves as the Scientific Director of Analytic Microscopy Core and the Section Head of Bone and Soft Tissue Pathology. She is also a Professor and Director of the Cytopathology Fellowship at the University of South Florida (USF) Morsani College of Medicine. Providing the best possible patient care is the number one mission for Dr. Bui. Her expertise includes bone and soft tissue pathology, cytopathology, biomarker testing and digital pathology. She is the study pathologist for multiple research grants. She has published 180 peer-reviewed articles, 25 book chapters and 3 books. She is an inventor and has received patents in digital pathology and cancer diagnostics. Dr. Bui values the service to professional societies as an important mechanism to influence policies and standards to improve the quality of patience care in a broader sense. She serves on committees organizing national meetings on pathology education. She has frequently lectured both nationally and internationally, including keynotes. She is instrumental in developing the Digital Pathology Association's Digital Anatomic Pathology Academy, a cloud-based whole slide image educational resource. She is the creator and co-editor of The Healing Art of Pathology published by the College of American Pathologists (CAP). The artwork and stories presented in the book celebrate the courage of patients, the compassion of physicians, and the strength of the human spirit. Dr. Bui is a member of the National Comprehensive Cancer Network (NCCN) Soft Tissue Sarcoma Panel. She is the editorial board member of multiple journals. She was the President of the Digital Pathology Association (2019). She chaired the Expert Panel of the Quantitative Image Analysis (QIA) project of the College of American Pathologists (CAP) and published a guideline to improve the accuracy, precision and reproducibility of breast cancer HER2 IHC QIA interpretation and reporting. She chairs the CAP Publications Committee and serves as the Vice Chair of the CAP Digital Pathology Committee. Dr. Bui has earned several national awards in cancer research, education and service, including the 2019 College of American Pathologists Distinguished Patient Care Award.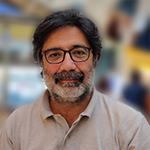 Filippo Fraggetta, MD
Head of Pathology Unit
Azienda Ospedaliera per l'Emergenza Cannizzaro
Born in Catania (Italy) in 1970 Surgical pathologist He is Head of the Path Lab since 2011. Fully digital (not him but the lab) since 2015. Vice President of the Italian Society of Pathology Chair of the Scientific Committee of the ESDIP (European Society for Digital and Integrative Pathology). He strongly believes in the benefits of DP
Junya Fukuoka, MD, PhD
Assistant Dean, Nagasaki University School of Medicine
Department Chair and Professor, Department of Pathology
Director, Nagasaki Educational and Diagnostic Center of Pathology (NEDCP)
Nagasaki University Graduate School of Biomedical Sciences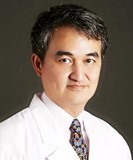 Wen-Yih Liang, MD MS
Director of Surgical Pathology, Department of Pathology and Laboratory Medicine
Taipei Veterans General Hospital, TAIWAN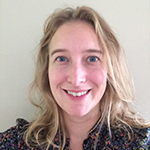 Bethany J. Williams, MBBS BSc PhD
Digital Pathology Fellow
Leeds Teaching Hospitals NHS Trust
Dr. Bethany Williams is the lead for training, validation and patient/public involvement for the National Pathology Imaging Co-Operative (NPIC), based at Leeds Teaching Hospitals, UK. She is a post doctoral fellow in clinical digital pathology, and has authored numerous publications on digital pathology safety, the evidence base and practical deployment, including national guidelines.