PV21 PRESENTER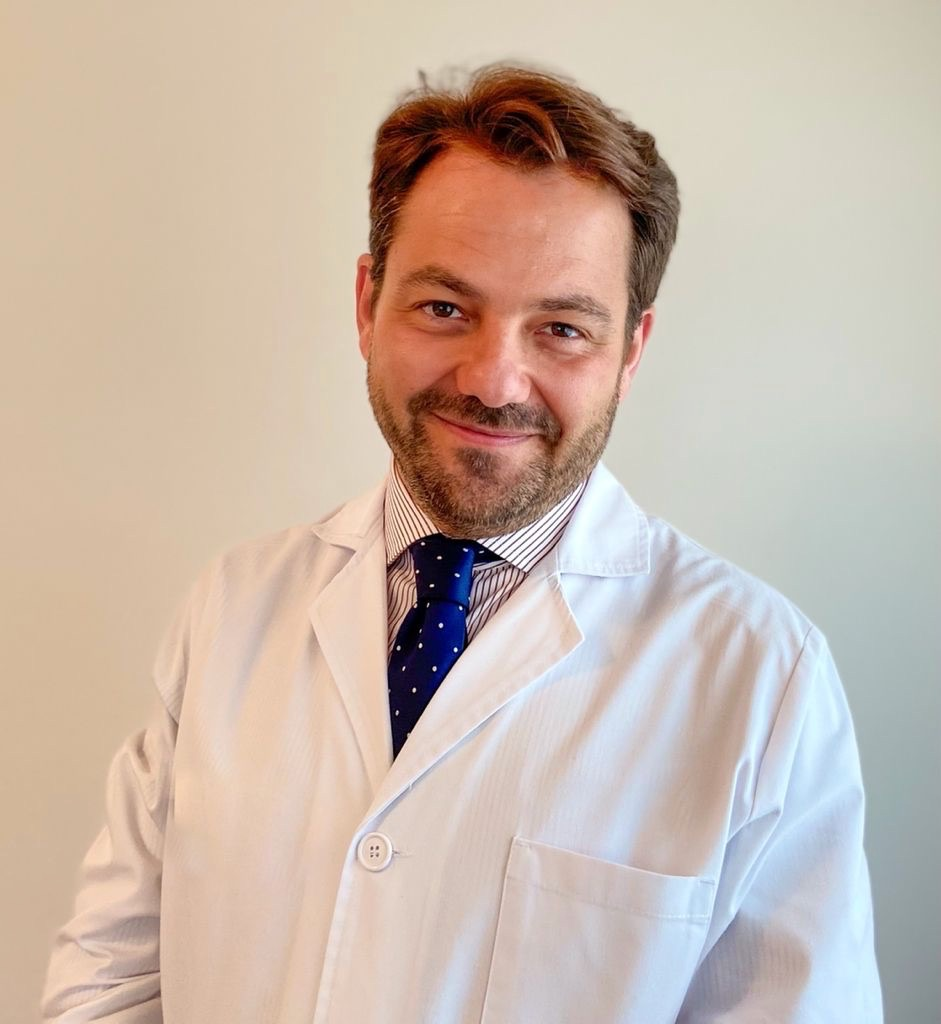 Juan A. Retamero, MD
Medical Director
Paige.AI
Presenting
Clinical use of AI relies on generalizability and improves pathologists' diagnostic accuracy and efficiency in prostatic biopsy diagnosis
Abstract
Background: Artificial intelligence (AI) applied to pathology diagnosis promises improved diagnostic accuracy and efficiency. To date, there is limited evidence of AI use in a clinical setting. 'Generalizability' refers to the ability of algorithms to perform across broad populations, coping with whole slide images (WSI) from different laboratories, without requiring refitting or calibration. We tested algorithm performance for tumor detection on prostatic core biopsies on an external dataset to test generalizability. We also tested how pathologists interacted with the AI.
Methods: An AI-based prostate cancer detection system was developed using multiple instance learning. The system was trained using>33,000 slides from circa 7,000 patients, originating from over 800 labs worldwide. The system was tested on a validation set consisting of 304 prostatic WSIs. The algorithm was used to review 1876 previously diagnosed prostatic prostatic biopsy WSIs from an external institution. A simulated clinical environment test using 600 WSIs was then conducted.
Results: Without calibration or retraining, the AI system performed with very high sensitivity and high specificity across an external dataset when used as a quality control tool. When used as a diagnostic adyuvant, the AI system helped pathologists increase their diagnostic accuracy. There were time savings associated to AI-assisted reading.
Conclusion: Pathology AI algorithms trained with multiple instances learning provide robust outputs that are generalizable across different populations without requiring further training or recalibration. These algorithms offer high diagnostic accuracy as a stand alone tool and help pathologists improve their sensitivity and specificity as well as providing efficiency gains.
Objectives
Understand the importance of generalizable outputs in the deployment of AI for clinical practice.

Understand how stand-alone AI used as a quality control tool is a first step in assessing how the algorithm may behave in clinical practice.

Understand how the interaction between AI and pathologists helps improve diagnostic accuracy and efficiency.
Biography
Dr. Juan Antonio Retamero is a pathologist with extensive experience in the implementation and use of digital pathology and artificial intelligence in clinical use. He played a key role in the adoption of digital pathology for routine diagnosis in a pioneering group of hospitals in Spain in 2016. Since then, he has shared his experiences worldwide and has supported many centers in the adoption of digital pathology, including labs in the United States and many countries in Europe and Asia. He is a regular speaker at different digital and computational pathology events globally and is an ardent advocate for the modernization of the profession.