2018 PRESENTER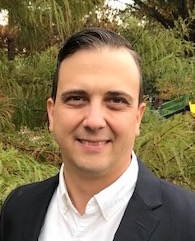 Lee Cooper, PhD
Assistant Professor
Emory University
Presenting
Predicting Cancer Outcomes from Histology and Genomics Using Deep Learning
Abstract
Background: Accurately predicting the clinical outcomes of patients diagnosed with cancer is essential for effective treatment. Despite advances in genomics, prognostication often relies on a small number of molecular biomarkers and subjective manual histologic analysis. Computational analysis of digital pathology and high-dimensional genomic data present opportunities to improve prognostic accuracy, however, significant challenges exist in creating algorithms to learn prognostic patterns from this data, and in integrating histology and genomics into a unified prognostic model. Methods: We developed a new approach that combines deep learning algorithms with conventional survival modeling techniques to predict the clinical outcomes of patients diagnosed with glioma using histology images and genomic biomarkers. We compare these models to WHO classification based on genomic testing and manual histologic grading performed by pathologists using whole-slide images, genomics, and overall survival data from 769 gliomas in The Cancer Genome Atlas. To gain insights into deep learning survival models, we also developed a visualization framework to examine the histologic and molecular patterns that these models associate with poor clinical outcomes. Results: Our approach surpassed the prognostic accuracy of human experts using the current clinical standard for classifying diffuse gliomas. Visualization revealed that deep learning survival models recognize important histologic structures and molecular biomarkers that are related to prognosis, and that are used by pathologists in grading and molecular classification. Conclusions: These results highlight the emerging role of deep learning in precision oncology and suggest an expanding utility for computational analysis of histology and genomics in the future practice of pathology.
Objectives
Contrast machine learning and conventional statistical approaches to predicting clinical outcomes
Explain how deep learning can extract prognostic signals from high dimensional or unstructured data
Summarize approaches for interpreting the prediction mechanisms of machine learning models
Biography
Lee Cooper is an Assistant Professor of Biomedical Informatics and Biomedical Engineering at the Emory University School of Medicine / Georgia Institute of Technology. Lee joined Emory in 2009 after receiving his PhD in Electrical and Computer Engineering from Ohio State University college of Engineering. His research focuses on machine-learning methods for predicting patient outcomes, and developing open-source software infrastructure that allows investigators to interact with complex pathology datasets and learning algorithms.