PATHOLOGY VISIONS 2014 PRESENTER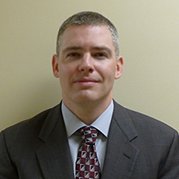 Nathan J. O'Connor, PhD
MBF Bioscience


Presenting:
Automated Creation of Aligned 3D Data from Whole Slide Images of Serial Sections


Abstract:
Background Whole-slide imaging creates the potential to capture entire organs and tissue samples. The resulting large image sets introduce challenges in image management, processing, and interpretation. To address these challenges, we developed methods to automatically reconstruct, analyze, and catalog 3D image data from sequential serial sections in whole-slide images. The goal of these methods is to facilitate studying cell populations and tissues with an anatomical context that extends across specimens and experiments.

Methods Sections from mouse brains injected with an AAV-Cre-dependent fluorescent expression vector and Nile rat brains injected with the neuronal tracer cholera toxin B were aligned and reconstructed. Tissue sections from whole-slide images were automatically delineated, aligned, and assembled into full-resolution 3D images. Technical challenges involved aligning sections while maintaining original anatomical context, and dealing with terabyte-sized images and image file format limitations.

Results We demonstrate the ability to reconstruct brains from serial sections from fluorescent and brightfield preparations cut at multiple orientations. Reconstructed brains from mouse and rat are presented, with accompanying anatomic volume measurements and traced axonal projections. Preliminary data from correlating reconstructed brains to each other and to standard reference libraries is also presented.

Conclusions Automatically reconstructing serial sections into 3D image volumes expands analysis possibilities. We demonstrate volume analysis and automated tracing results. Analyzing volumetric distributions of cellular populations (e.g., for cell migration and proliferation assays) is currently being explored. Ongoing work is aimed at using reconstructions to create reference libraries for establishing repeatability and standards within and across laboratories.
Biography: Nathan O'Connor has developed and marketed technology for light microscopic imaging for over nineteen years and is currently a product manager at MBF Bioscience. He manages MBF Bioscience's platform for viewing and analyzing 2D and 3D virtual slides over the internet, Biolucida. Biolucida is used by thousands of students studying histology, histopathology, and neuroanatomy. It is also used by researchers to organize, publish, and analyze large collections of virtual slides. Nathan earned his B.S. in biomedical engineering from Rensselaer Polytechnic Institute, his M.S. in electrical engineering from Rensselaer Polytechnic Institute, and his Ph.D. in the department of physiology and biophysics at Weill Cornell Graduate School of Biomedical Sciences of Cornell University. His research examined the role of mast cells and inflammation during pre-clinical stages of diabetic retinopathy. His other research experience includes investigating the renin-angiotensin system in animal models of pulmonary and renal fibrosis.