Pathology Visions 2014
October 20 - 21, 2014
Hyatt Regency San Francisco
San Francisco, CA

The Pathology Visions Conference will give you the opportunity to learn about real-world, practical applications in the ever-evolving field of digital pathology. The Digital Pathology Association's annual meeting will give you direct access to industry leaders, the opportunity to earn CME credits, your choice of dozens of cutting-edge workshops with distinguished trade visionaries, the chance to see the latest product solutions, and much more.


PATHOLOGY VISIONS 2013

Thank you to everyone who participated in, supported, attended, spoke and exhibited at Pathology Visions 2013.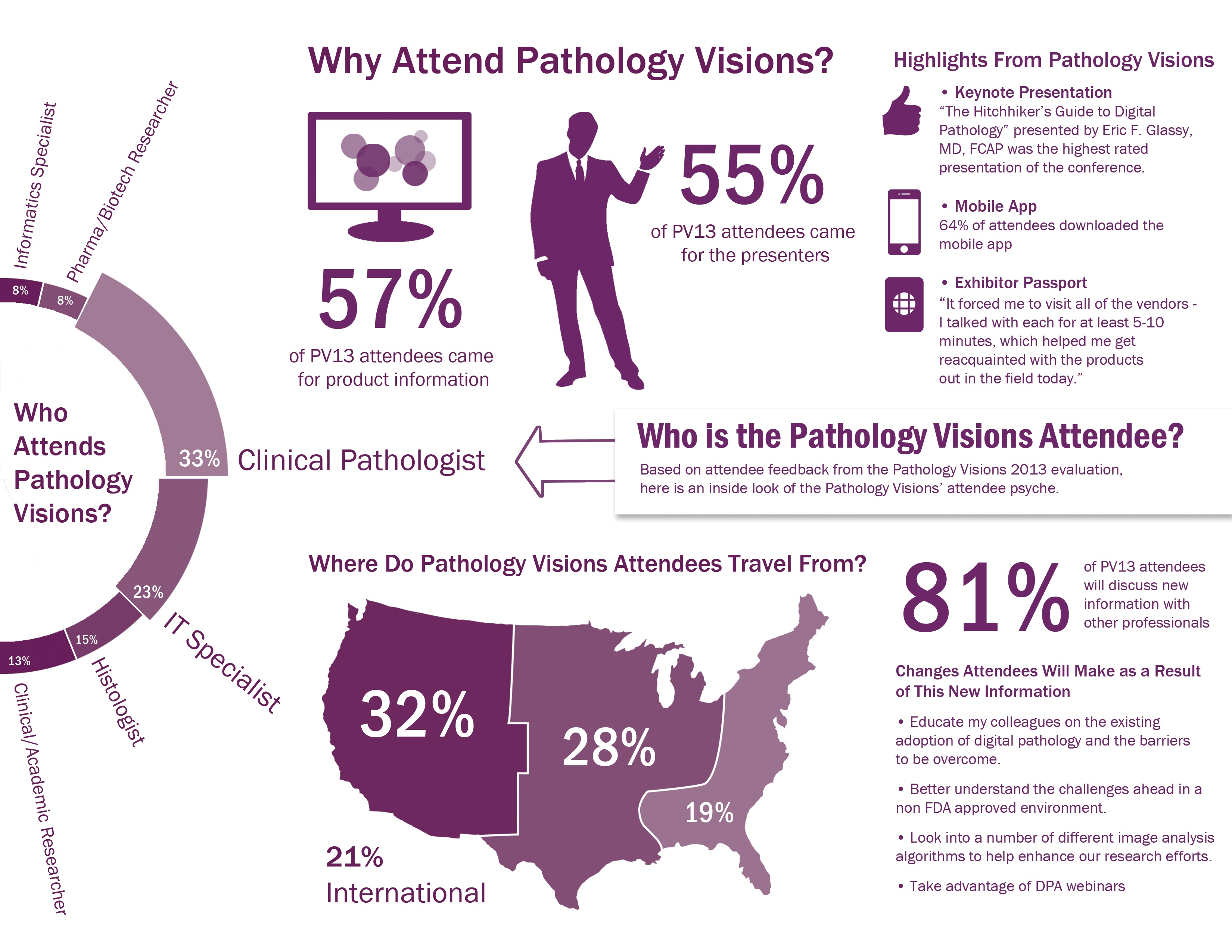 Click here to learn more about what happened at Pathology Visions 2013.


FUTURE PATHOLOGY VISIONS

Pathology Visions 2015
October 11 - October 14, 2015 at the Westin Boston Waterfront in Boston, MA.

Mark your calendar and stay tuned for more details!