PV20 INDUSTRY WORKSHOP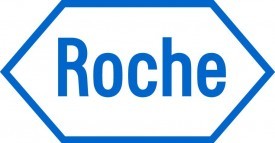 Tuesday, October 27 | 7:00-8:00am PT
Live Q&A: 8-8:30am PT
From Research to the Clinic: Developing Artificial Intelligent Image Analysis Algorithms with the Anatomic Pathologist
Digital Pathology image analysis algorithms have been primarily utilized in the research space up to this point. As companies like Roche Diagnostics move forward to developing algorithms that go beyond research applications and use cases, there are certain considerations and expectations that must be factored into developing a robust tool that can be used in a clinical setting. Christoph Guetter PhD, a Roche Diagnostic, Manager, Tissue Image Analysis, and Sarah McGinn M.D., a Roche Diagnostic Pathologist, will share Roche's approach to developing fast, robust, and reproducible algorithms that are not only intuitive to use, but also provide medical value in their day to day workflow. Christoph and Sarah will share their insights and data in the context of the recently CE-IVD marked uPath HER2 Dual ISH image analysis for Breast algorithm* and uPath PD-L1 (SP263) image analysis for NSCLC algorithm.*
*For Research Use Only. Not for use in diagnostic procedures in the U.S.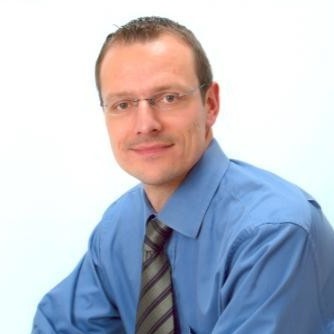 Christoph Guetter, PhD
Senior Manager, Tissue Image Analysis
Roche Tissue Diagnostics
Christoph Guetter is a Senior Manager, Tissue Image Analysis for Roche Tissue Diagnostics. In his current role, he is responsible for the development of commercial digital pathology algorithms. Most recently, Christoph and his team have launched algorithms for specific markers, such as PD-L1 (SP263), HER2 Dual-ISH or (4B5), striving to bring high medical value algorithms from research to the market using artificial intelligence, computer vision, and/or pattern recognition methods. He received his PhD in Computer Science from the University of Erlangen while working at the Siemens Corporate Research lab. Over the course of his career, Christoph has researched and developed various image analysis technologies and algorithms in radiology and digital pathology. His passion is to advance the state-of-the-art in artificial intelligence and computer vision while working with multi-disciplinary teams to create products that make a difference in patient care.

Sarah McGinn, MD
Staff Pathologist
Roche Tissue Diagnostics
Sarah McGinn works as a Staff Pathologist for Roche Tissue Diagnostics. In her current role, she provides pathology expertise in the development and interpretation of ISH, IHC and digital pathology algorithms. She received her medical degree from The University of New Mexico School of Medicine, and completed her residency in Anatomic & Clinical Pathology and fellowship in Hematopathology at the University of Arizona. Before coming to Roche, she worked in a large regional medical reference laboratory. Sarah is Board Certified in both Anatomic and Clinical Pathology and Hematopathology by the American Board of Pathology.