PV22 PRESENTER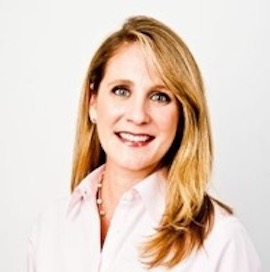 Staci Kearney, PhD, RAC
Elevation Strategic Development, LLC
Presenting
Unraveling the Regulatory Complexity of Diagnostic Development in a Changing Landscape
Abstract
Background: There has been unparalleled change in the regulatory landscape for in vitro diagnostics (IVDs) in the last 5 years, including for applications within digital pathology and artificial intelligence/machine learning (AI/ML) software. These changes represent watershed moments for the advancement of digital pathology methods, including the primary diagnosis clearance in 2017 and the AI/ML application clearance in 2021, as well as an avalanche of framework shifts and modifications from regulatory bodies. This has created opportunities and challenges for developers and users in expanding access to innovations that enhance a pathologist's clinical workflow and improve healthcare decisions for patients.
Methods: Regulations within each global region define the requirements for IVD development and the regulatory pathways that allow market entry. An observational review of the past, present, and future regulatory changes within the United States (US) and European Union (EU) reveals the complex nature of the IVD regulatory landscape and the fluidity manufacturers and users must continue to navigate moving forward.
Results: Multiple pathways exist for bringing a clinical diagnostic on the market, presenting developers with a complex set of questions and decision points to navigate. Offering a clinical diagnostic as a laboratory developed test (LDT) is a unique, straight-to-market approach that exists for IVDs but no other medical device, which often puts an end user in the role of a developer. This pathway has also been used by developers, particularly of advanced diagnostics, as an initial market entry point to build toward approval/clearance of an IVD (single-site or distributed) that undergoes regulatory review. A developer may choose to enter the market at any of these entry points, which are associated with increasing requirements. These complex market entry decisions must be combined with traversing the mounting regulatory changes for IVDs, particularly for AI/ML software. LDT's are coming under increasing regulatory scrutiny with the In Vitro Diagnostic Regulation (IVDR) and the Verifying Accurate Leading-edge IVCT Development (VALID) Act. However, the regulation of LDTs represents only a small fraction of the change these regulations represent for IVDs. Like the changes introduced by the IVDR in the EU, the VALID Act will represent a new codification of regulations for IVDs in the US that does not currently exist. These substantial changes in regulations will be accompanied by multiple new guidance documents (US and EU) on the development and regulation of AI/ML software tools.
Conclusions: The introduction of new IVD regulations requires significant preparation by developers and regulatory authorities. The IVDR transition was 4 years, and some manufacturers, as well as regulators, found themselves unprepared for the transition deadline on May 26, 2022. The passing of the VALID Act will represent a similar (but possibly more) substantial change with a similar timeframe for implementation. Guidance specific to the development of AI/ML software holds the promise of more tailored regulatory oversight for this unique type of methodology. The uncertainty of the current changing environment will require regulators, developers, and users to be diligent in ensuring that this uncertainty does not halt innovation and access.
Objectives
Distinguish the various regulatory pathways for digital pathology tools and AI/ML software

Identify the primary current and imminent regulatory changes for diagnostic development

Have an understanding of the potential impact of these changes on the diagnostic development process
Biography
As a biomedical professional with more than 15 years of experience, Staci has a passion for driving advanced diagnostic and pharmaceutical innovations to market to improve patient care. Staci is the Founder and President of Elevation Strategic Development, LLC, a clinical, regulatory, and quality assurance client services company with a deep expertise in Precision Medicine. Working in CRO, Sponsor, and consultant capacities, she has represented pharmaceutical and diagnostic companies as a liaison with FDA and other global regulatory agencies. Her most recent therapeutic area of focus has been in oncology and immuno-oncology, including companion diagnostics, but she has experience in multiple therapeutic areas, as well as expert scientific knowledge of various methodologies and techniques, including digital pathology and AI software. Staci holds a PhD in immunology from the University of Colorado - Anschutz and has maintained her Regulatory Affairs Certification (RAC) since 2015.