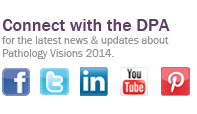 PATHOLOGY VISIONS 2014 PRESENTER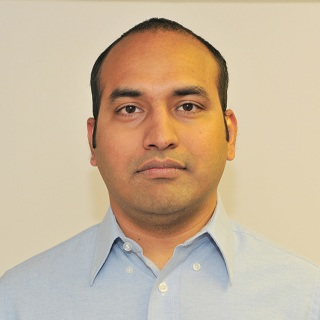 Vamsi Parini, MBBS, MPH
Northwestern University


Presenting:
Utility of Google Glass® in Pathology Practice
Abstract:
Background Google Glass (Google Inc. Mountain View, CA) is a wearable computer with an optical head-mounted display (OHMD). We studied the feasibility of Google Glass in pathology practice.
Methods Google Glass Explorer Edition (2014) was tested for histopathology review and diagnosis in surgical pathology. Special stains, immunohistochemistry (IHC) stains, H&E slides with unknown tissue and pathology diagnosis were included as test samples. Two pathologists from different geographic locations participated in the study. 17 digital slides scanned with Nanozoomer at 20X objective were streamed via Google hangouts through Wi-Fi - 802.11b/g from desktop station to Google Glass with a video resolution of 720p and 640×360 LCoS display through screen share feature. A similar study was done via Google hangouts desktop to desktop station as a control set (resolution 1600X800). Audio communications were carried out simultaneously.
Results All 17 slides staining characteristics, histological benign and invasive components were successfully identified and adequately diagnosed via desktop to desktop Google hangouts. On the contrary, 6/14 (43%) slides with benign human tissues and 2/7 (29%) slides with known cancer histology were acceptably diagnosed at 20X magnification of digital slides when presented by Google Glass. Pathologists could not adequately appreciate cellular and nuclear details to make a confident diagnosis and had to rely on low power morphological patterns for tissue recognition when the images were presented by Google Glass.
Conclusions One of the chief limitations of Google Glass is the limited resolution and size of the display which is equivalent of a 25 inch high definition screen from eight feet away. Even though Google Glass utility is not primarily designed for pathology practice we see a very high potential of convenience and function in future pathology collaborations and remote consultations. We also predict that video resolution, battery life and display size could be improved in near future for pathology practice in mind.
Biography:
A native of south India, Parini received his M.B.B.S degree at NTR University and Health Sciences in 2004 and pursued master of public health at University of Southern Mississippi in Hattiesburg, MS in 2006. After graduate school he worked as a research fellow for two years at UPMC where he studied recombinant oncolytic pox virus, host immunity, pathology and developed first Pseudomyxoma peritonea animal model. In 2009 he joined Robert H. Lurie Comprehensive Cancer Center, Northwestern University (NU) as a pathology associate. He has been working closely with pathologists Dr. Ximing Yang, Dr.Piotr Kulesza and Dr. J.J.Wei at pathology core facility. He specializes in translational pathology particularly in biomarker development and as a central pathology reviewer to NU clinical trials and cooperative oncology groups. He has worked on detection and automated quantification of prostatic adenocarcinoma and eosinophils in eosinophilic esophagitis. He currently lives with his 8 month old daughter Mavi and wife Pranitha in Chicago.