2013 KEYNOTE PRESENTER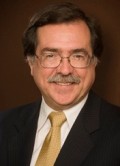 The Hitchhikers Guide to Digital Pathology
Eric F. Glassy, MD, FCAP
Medical Director
Affiliated Pathologists Medical Group (APMG)

Description: The Hitchhiker's Guide to the Galaxy, a cult favorite of the 80s, recounts the destruction of earth, an alien researcher's eponymous digital guidebook for galactic travel, and the search for the ultimate answer to life, the universe and Everything.

Dr. Glassy's talk will follow a similar path— the destruction of analog pathology, the search for a killer digital pathology app and finally the discovery of the real answer to Everything (digital).

Using a Digital Pathology Guidebook, Dr. Glassy, will share his experience in roughing it around the whole slide imaging galaxy and will guide the listeners on a grand tour of our digital world. We'll stop off at some familiar signposts along the way: education, tumor conferences, QR codes, consultations and multiplex analyses, but then explore the promise of digital pathology and how it can be integrated into current and future workflows. We'll even throw in a little sex, drugs and rock and roll.

So, all you digital pathology tourists, stick out your thumb drives and hitch a ride. Discover the question to the ultimate answer. The objectives are not the objective. There's more to life than stains, glass and compound lenses. 42 skidoo.

Biography: Eric F. Glassy, M.D. is Board certified in Anatomic and Clinical Pathology with a specific interest in Hematopathology and Information Technology. He has served as Laboratory Director for several Southern California hospitals and has served in key leadership roles for hospital staff and foundation committees. Dr. Glassy is active in several national pathology societies including the College of American Pathologists (CAP) where he has served or serves in various leadership or member positions on the Hematology and Clinical Microscopy Resource Committee, Publications Committee, Council on Education, Member Communications Committee and the Council on Membership and Professional Development. He is a Board member of the CAP Foundation. He was recently honored by CAP with the Pathologists' Distinguished Service Award and President's Honor Award. He is a well-known lecturer and has authored several publications in his fields of interest. He has also edited and illustrated the CAP Color Atlas of Hematology, Color Atlas of Body Fluids and the Color Atlas of Urinary Sediment. He is the developer of a variety of software programs for pathology. He holds a green belt in Six-Sigma. He is also involved in video projects (filming, editing and DVD creation). He was recently appointed to the board of the Digital Pathology Association (DPA) and the CAP Digital Pathology Working Group.

Dr. Glassy received his medical degree from the University of California in San Francisco, California. He served his pathology residency at Harbor-UCLA Medical Center, where he also did a fellowship in hematopathology.

2013 CLOSING PRESENTER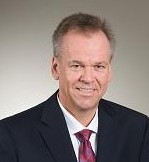 Digital Pathology - A Bright Future
Dirk Soenksen, MS, MBA
Founder and Former President/CEO of Aperio

Description: Digital pathology has a bright future and will become increasingly more important to pathologists and the patient's care team. Following an overview of the current state of adoption of digital pathology, this talk will detail a potential road map for how the digital pathology industry will evolve over the next three to five years, and beyond, in both life science and healthcare settings. Attendees will gain valuable insights into current and emerging uses of digital pathology, challenges to full adoption and become aware of potentially important metrics for assessing the value of digital pathology in their institutions.

Biography: Dirk Soenksen is a strategic results-oriented executive with a demonstrated track record of building winning teams to commercialize novel hardware and software-based technologies into healthcare and life science markets.

Dirk founded Aperio in 1999 with the goal of digitizing pathology—enabling pathologists to view, manage, analyze and share digital whole slide images created with a novel slide scanning technology. As CEO, he raised venture capital, built a winning team that established Aperio as the recognized global leader in digital pathology and led the company to a successful exit. Aperio was acquired by Danaher (Leica Biosystems) in October 2012. Dirk resigned from Leica Biosystems in April 2013.

In 2009, Dirk created the Digital Pathology Association (DPA), a non-profit organization comprising major vendors and leading pathologists, with the goal of establishing best practices and increasing awareness of digital pathology. Dirk served as President of the DPA from its inception until 2012, and is currently a Board member of the DPA.

From 1993 to 1999, Dirk was Vice President and General Manager of U.S. Operations at Applied Spectral Imaging, where he led all aspects of commercialization and business development. Earlier, from 1987 to 1993, Dirk worked for GEC-Marconi Dynamics (previously ISC Aerospace) in positions of increasing responsibility, including Engineering Manager and Senior Staff Engineer. Before that, from 1985 to 1987, he worked for GE's Electronics Lab as a Systems Development Engineer, where he developed, evaluated, and simulated algorithms for aerospace signal processing applications.

He earned his AB degree in Chemistry from Bowdoin College, MSEE from the University of Pennsylvania and his MBA from Pepperdine University.