PV22 PRESENTER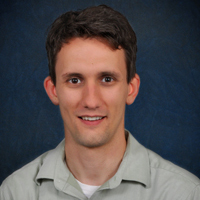 Douglas Hartman, MD
Vice Chair of Pathology Informatics
University of Pittsburgh Medical Center
Presenting
Evaluation, Deployment, and Implementation of Artificial Intelligence in Clinical Practice
Abstract
Background: The emergence of digital pathology has created several opportunities to implement artificial intelligence to support diagnostic pathology. Artificial intelligence tools have been made commercially available as well as being created internally at some institutions. The availability of these tools have created the need to evaluate the quality of the output in order to decide whether the tools are appropriate for a given institution. Once the tools have been evaluated as appropriate, then the task of integrating the solution into your departmental workflow begins. Finally, once the tool has been deployed and is available for use within the diagnostic workflow, a quality assurance program should be created to ensure that the tool is working as expected and safely.
Methods: Using two examples from our institution, we will present our experience implementing the use of artificial intelligence to support diagnostic workflow. One example will be a rare event detection algorithm that is fully deployed behind our institutional infrastructure. The second example will be a grading tool to assist the diagnostic workflow through a third party vendor and cloud hosted.
Results: More than 450 slides have been processed through our Acid fast screening tool. A workflow to automatically copy and process the digital images as well as display the output was created. Technical limitations have occasionally lead to a case that cannot be processed. Email notification is sent to the attending pathologist when the case has been processed. We have instituted a quarterly lookback manual review to ensure that the process is working correctly. More than 100 slides have been processed to evaluate for prostate cancer grading and other histologic features. We have evaluated the output of the system and documented where there are deviations from the subspecialized genitourinary pathologists opinion. Although both of these workflows currently function within our workflow, the general setup has not be designed for large volume processing/use of artificial intelligence for diagnostic pathology support.
Conclusion: We have successfully implemented artificial intelligence to support our diagnostic workflow. To the best of current limitations, we have set up an automated method to process digital slides outside of our image management system through two different evaluations - one internally and one outside our system. These powerful tools are changing the practice of pathology at our institution but there are still more structural supports needed in order to convert this workflow into a more streamlined 'turn-key' process.
Objectives
Biography
Douglas J. Hartman is an Associate Professor of Pathology, the Vice Chair of the Division of Pathology Informatics at the University of Pittsburgh Medical Center (UPMC) and a practicing gastrointestinal pathologist. He is board certified in both AP/CP and Clinical Informatics. In addition, he has been implementing digital pathology for primary signout, use of artificial intelligence/machine learning for diagnostic support, and automated image analysis as well as for telepathology at UPMC. Dr. Hartman's research in informatics focuses on practical application of informatics. He has participated with the education committee of the Digital Pathology Association and with the HIMSS/SIIM Interactive Multimedia Report (IMR) Working group. He has published on informatics topics and given national and international talks based on his informatics work.