Digital Primary Diagnosis at a mid-sized Pathology Department- Report from the University of Texas Medical Branch, two years after going live
Many well-documented digital pathology implementations in the USA have been at large academic centers with high case volumes. While these centers have advantages of scalability and greater resources, they also tend to be hampered by substantially more complex departmental and institutional structures and many stakeholders with disparate, often conflicting demands. The experiences of these large institutions do not translate easily to the small and mid-sized pathology departments and practices where the vast majority of today's pathology cases are signed out. With rapid advances in the availability of artificial intelligence tools in diagnosis, it is now imperative for these groups to go digital, and they would benefit greatly by learning from the experience of a similar department that has already adopted digital pathology.

At the University of Texas, Medical Branch (UTMB) we are in many ways a prototypical mid-sized Pathology department, with surgical and anatomic pathology services provided by approximately 15 core faculty. We successfully implemented and validated digital pathology for primary diagnosis two years ago. All our surgical and autopsy slides are scanned prospectively and available via a bidirectional interface with our LIS, allowing instant, one-click access for primary diagnosis. The technology has been embraced by all our pathologists, residents and fellows, as well as by the technical and administrative support staff. We have also extended our implementation to include image search and retrieval, thereby exemplifying a core strength of having a digital-first pathology workflow.

During the two years leading up to our go-live, and the two years since, we gained significant experience that we believe will be highly relevant to other groups and departments with characteristics similar to ours. In this presentation we will discuss the following issues, sharing our experiences and lessons that we learned:
1. Whether and when to go digital – defining objectives and goals
2. Strategies to secure funding – what works and what doesn't
3. Composition of a successful implementation team
4. Evaluating and choosing scanners and platforms
5. Building a system that will work for your group
6. The Scanning step: space, workflow and personnel considerations
7. Validation: How to make it easy and meaningful
8. Going Live and Change Management: Big bang vs incremental approach
9. Sign-out of cases: Importance of the user experience
10. Gaining comfort and confidence: bells, whistles and unexpected benefits
11. Digital second opinion consultations
12. Coding and billing for digital pathology
13. Working from home: advantages and challenges
14. Storage, archiving, and research applications

In summary, we believe the UTMB experience demonstrates that small and mid-sized pathology departments can, with the right team and strategy, be nimbler, faster, and more efficient than many larger institutions in the implementation of digital pathology for primary diagnosis.
Objectives
Explain the unique challenges and advantages of small and mid-sized departments of pathology when going digital

Identify the key ingredients for a successful digital pathology transformation that actually works for pathologists
Be a more effective champion and leader of a small or mid-sized pathology department's digital pathology initiative
Presented by: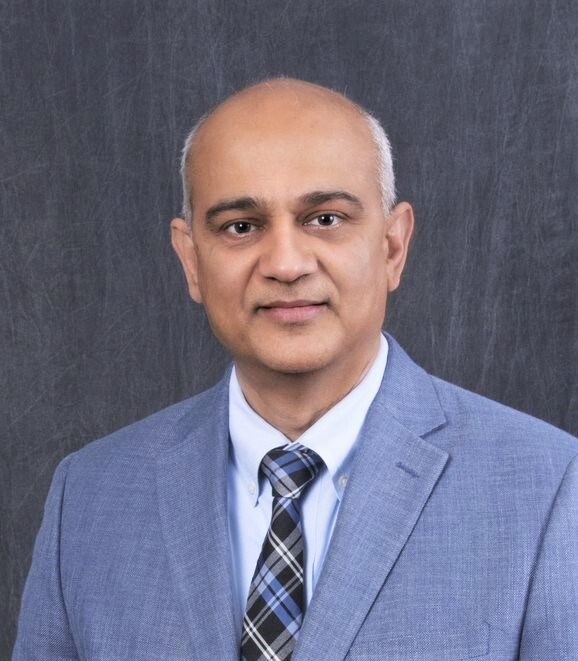 Harshwardhan Thaker, MBBS, PhD
Professor and Vice Chair for Digital & Integrative Pathology
University of Texas Medical Branch
Harsh Thaker is Professor at the University of Texas Medical Branch, Galveston, TX where he serves as Vice Chair for Digital & Integrative Pathology, and Director of Anatomic and Surgical Pathology. He previously held leadership positions at other institutions, including the Mount Sinai Health System in New York. Under Dr. Thaker's leadership the pathology department at UTMB was one of the earliest adopters of digital pathology, having implemented and validated digital for primary diagnosis in 2021, and totally digital sign-out of all surgical pathology cases by 2023. Dr. Thaker is board-certified in Anatomic Pathology and Clinical Informatics. He has a medical degree from India and a PhD in Biology from Yale University. A practicing surgical pathologist, he is waiting for the day when he is 'replaced' by AI so he can go on to pursue his many other interests.