PV20 VENDOR SHOWCASE

Live Q&A: Wednesday, October 28 | 12:30-12:45pm PT
The role of AI-based digital pathology tools in immuno-oncology programs at Bristol-Myers Squibb (BMS)
Digital pathology tools applying deep and machine learning (ML) methods could substantially improve the accuracy of cancer diagnosis, improve patient selection and provide key insights into tumor biomarker studies. A globally-known biopharmaceutical company, BMS discovers and develops innovative medicines to help patients prevail over serious diseases. PathAI is a global provider of artificial intelligence-powered technology for use in pathology research. Together, PathAI and BMS are discovering how machine learning-defined tumor subgroups can be better targeted by immunotherapy.
Vipul Baxi, Director of Digital Pathology at BMS, will present key advances made towards sensitive and accurate tumor biomarker quantification. PathAI-developed ML models automatically identified the tumor region and quantified PD-L1 expression on tumor and immune cells. These models were tested in a retrospective analyses of non-small cell lung cancer, advanced urothelial cancer, or melanoma tumor trials (1, 2). ML models identified additional PD-L1 positive patients at multiple cut-offs and demonstrated improved or maintained efficacy as compared to manual scoring. (2). PathAI also developed an investigational-use-only inflammation assay combining AI-quantification of CD8 expression on T cells in the tumor microenvironment with inflammatory gene expression profiling, biomarkers that are associated with improved outcomes in patients treated with immunotherapy. In tumor biopsies from patients with melanoma and squamous cell head and neck cancer, gene expression signatures could be identified that correlated with CD8-expressing T cells in the parenchyma or stroma (3). The clinical relevance of these gene signatures and their potential clinical use is under investigation.
References
1. Beck et al., An Empirical Framework for Validating Artificial Intelligence–Derived PD-L1 Positivity Predictions Applied to Urothelial Carcinoma. Poster presented at SITC 2019
2. Duan et al., Association of digital and manual quantification of tumor PD-L1 expression with outcomes in nivolumab-treated patients. Poster presented at AACR 2020
3. Szabo et al., CD8+ T Cells in Tumor Parenchyma and Stroma by Image Analysis and Gene Expression Profiling: Potential Biomarkers for Immuno-oncology Therapy. Poster presented at ASCO 2019.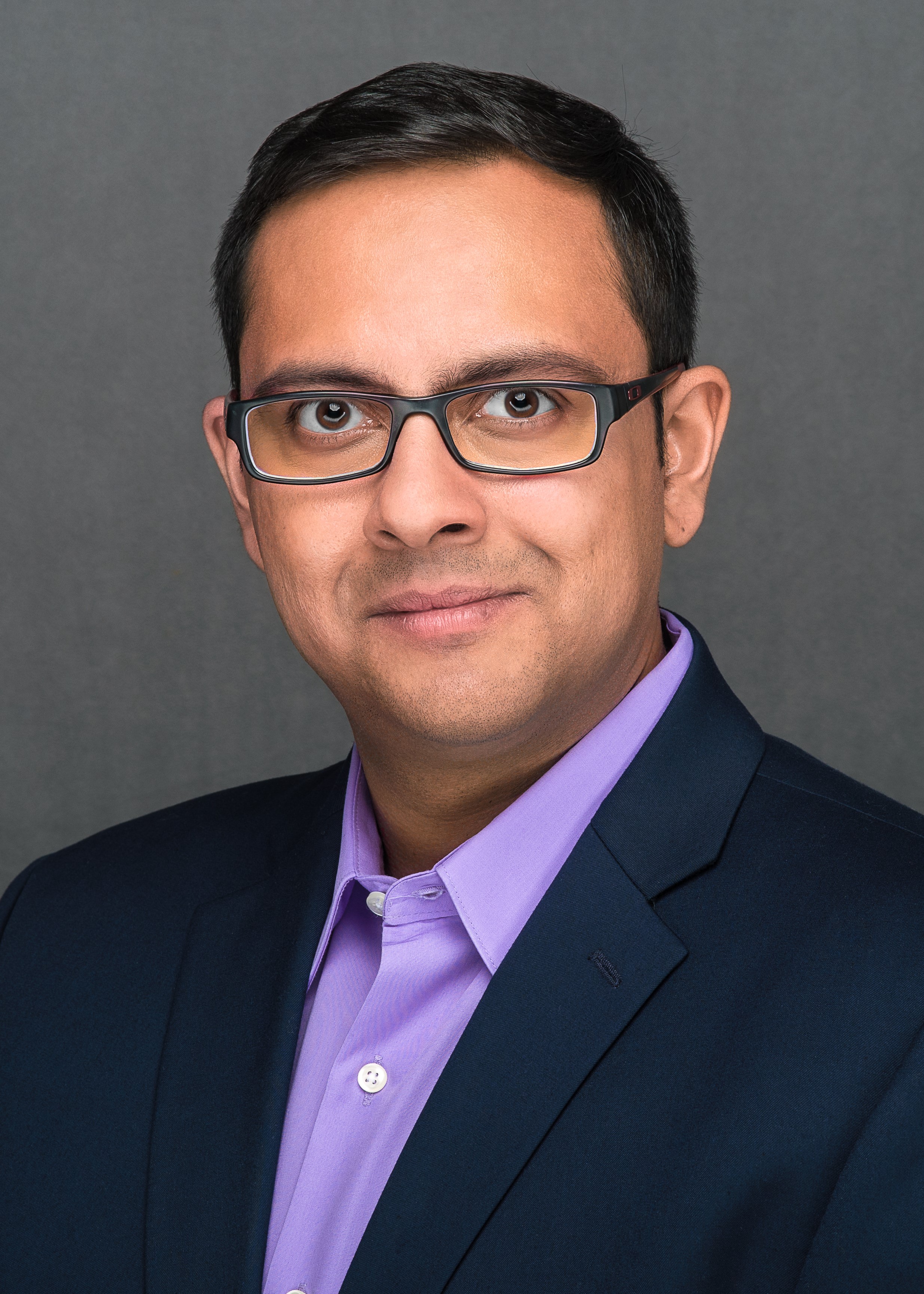 Vipul Baxi
Director of Digital Pathology in Informatics & Predictive Science Organization
Bristol-Myers Squibb

Vipul Baxi is a biomedical scientist with more than 11 years of experience in medical device and life science industries, with a focus on technical, scientific and clinical research related to Digital Pathology and tissue-based biomarkers. He is currently the Director of Digital Pathology in Informatics & Predictive Science organization at Bristol-Myers Squibb. In this role, he leads a team of image analysis and computational pathology experts in developing AI and ML based algorithms to discover novel biomarkers that evaluate and quantitate the tumor microenvironment and understand its role in response to immunotherapy. His team also focuses on building a robust and scalable digital pathology infrastructure by implementing state-of-the-art imaging and image analysis platforms.
Prior to this role, Vipul spent 7 years at Omnyx LLC, a joint venture between GE Healthcare and the University of Pittsburgh Medical Center that developed and commercialized diagnostic pathology solutions, holding positions with increasing responsibility within R&D and Clinical Research organization. Vipul earned his B.S. and M.S. in Biomedical Engineering from Rutgers University with a thesis focused on biomedical imaging instrumentation and image analysis.