PV20 VENDOR SHOWCASE

Live Q&A: Tuesday, October 27 | 1:05-1:20pm PT
A look into digital pathology at Scripps Healthcare with Philips
Scripps recently decided to implement Philips Digital Pathology solution. Hear from Johan Otter, Assistant Vice President of Scripps Health, about the decision to go digital and his experience with Philips. In addition, learn about the benefits of Philips IntelliSite Pathology Solution - a highly scalable product with proven technology that enhances productivity with high-resolution digital images, collaborative features, and case management tools. Complete with an Ultra Fast Scanner, image management system viewer, image management system server and storage software, and a high quality display – pathologists are able to increase their productivity, improve their workflow, and not have to worry about their digital pathology system being as reliable as using a microscope.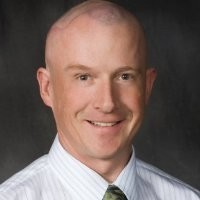 Johan Otter
Assistant Vice President
Scripps Health
Johan Otter, a physical therapist by trade for 36 years started working at Scripps Health in 1992 and currently holds a clinical doctorate in physical therapy and fellowships with the Advisory Board and the American College of Healthcare Executives. At Scripps, he is responsible for strategic oversight of laboratory and rehabilitation services throughout the entire organization. Additional points of interest may be his experience as a trauma patient after surviving a grizzly bear attack with his daughter in 2005. This event and his frontline experience treating thousands of patients makes him particularly focused on best patient care possible.