PV22 PRESENTER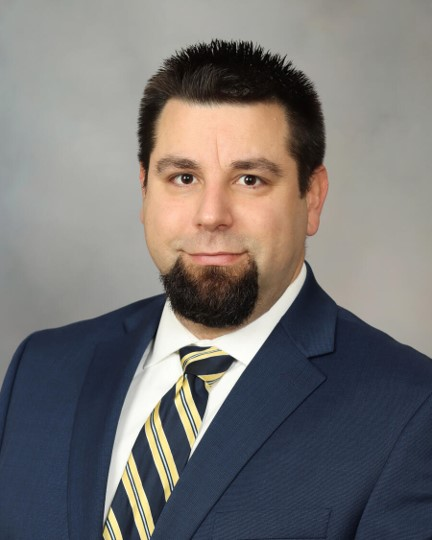 Steven Hart, PhD
Senior Associate Consultant - AI
Mayo Clinic
Presenting
Call to Action: Developing interoperable systems instead of closed applications
Abstract
Background: Increased adoption of digital pathology is driven in large part by the expectation that AI & machine learning algorithms will improve productivity and quality of diagnosis. Academic medical centers, multinational corporations, and small start-up companies are producing AI algorithms for clinical use, but the lack of interoperability presents a significant challenge to development and implementation of modern AI based computational systems.
Methods: Computational systems can be categorized as closed applications or open, platform-based applications. Closed applications do not expose data for additional use, but assumes the data is only used for its designed purpose. On the other hand, an open, platform-based application logically separates data from the user experience - and exposes application programming interfaces that allow users to customize their interactions with the system. This decoupling simplifies the process for building upon the foundation of the system and accessing data from anywhere for any purpose.These concepts are part of our daily lives - think of mobile application stores. A developer can build their own mobile application (App) using an operating system's software development kit (SDK). The SDK ensures integration across devices and software versions - meaning the camera, bluetooth, etc. are implemented in a standardized way. It makes no assumptions about what the purpose of the Apps are, but facilitates the App to access approved data. How an App performs its functions or displays results of computation is not the concern of the platform. Without openness, only the maker of the phone's operating system is able to make new software, which limits innovation and slows development.
Results: Most commercial applications for whole slide imaging (WSI), are built as closed applications. The lack of a platform concept is a significant barrier to widespread adoption of WSI. Stages of WSI can be compartmentalized into discrete segments including data generation, metadata mapping, workflows, visualization, conventional or AI algorithms, and reporting. This logical isolation makes way for innovations in each respective segment, but only if the segments are designed with interoperability in mind. For example, Company X may have a great visualization layout, but Company Y has a better algorithm, but they only integrate with LIS vendor Z but your institution has vendor A (etc.). The inability to mix and match best-in-class tools for each segment sacrifices quality and user experience for the sake of simplicity. Rigid integration systems are impractical for most users.
Conclusions: The proliferation of closed applications in the WSI space will slow innovation and overall adoption. It is impractical and uneconomical to buy a new phone for every new mobile application, and it is just as impractical and uneconomical to build new computing ecosystems for every new WSI algorithm. Academics and commercial vendors need to recognize the prohibitive financial and technical burden necessary to support narrowly-focused solutions. The time, cost, and complexity of integrating systems must substantially decrease before wholesale adoption can begin.The only logical way to move forward is to recognize the value of interoperability, adopt community-developed standards, and enforce adherence to those standards.
Objectives
Understand the difference between open and closed applications

Recognize the need for interoperability

Recognizing the impact of not adhering to community standards
Biograpghy
Dr. Hart is on the forefront of bringing new high-throughput technologies into clinical practice. These technologies can identify disease-causing mutations, assess individual genetic risk for developing cancers, and building AI technologies for use in Digital Pathology. He is a Certified Google Cloud Professional Architect, with over 10 years experience building large scale compute infrastructure in the medical domain. https://mayoclinic.pure.elsevier.com/en/persons/steven-hart