How the Historical Radiology Digital Transformation can be Leveraged for Digital Pathology Conversion. Lessons Learned and Training Opportunities
Radiology departments began the transition from film to digital in the early 1990's. The early attempts at conversion were limited in scope and success. Advancements in in imaging standards, communication protocols, web services, storage, and cloud computing as well as improvements in standardization of imaging workflows and nomenclature allow us to use the 30+ year history of digital imaging in radiology to provide a roadmap for pathology.

The session will begin with a historical overview of radiology-based transformation from film based to fully digital departments. Subsequently, the session will discuss the 2nd phase of the digital transformation, from departmental based systems to enterprise imaging. The ingestion of images, indexing methodology, image storage, and image distribution will be discussed. The session will continue with an examination of the similarities and differences of workflow and image management between pathology and radiology.

The second part of the session will discuss the technical knowledgebase needed to successfully implement and support a digital workflow, and will provide information regarding training courses from entry level to advanced. Training programs that address key aspects such as imaging standards, communication protocols, web services, storage, and cloud computing, are vital for seamless integration and efficient management of digital pathology images. Incorporating a comprehensive training program is crucial to bridge the gap between radiology and pathology, facilitating a smooth transition towards a fully digital and interconnected healthcare system.
Objectives:
List the advancements in imaging standards, communication protocols, web services, storage, and cloud computing that contributed to the digital transformation in radiology.

Determine the necessary skills and familiarity required for successful implementation and support of a digital workflow in pathology departments.
Develop a comprehensive roadmap for implementing a digital workflow in a pathology department, considering the lessons learned from the digital transformation in radiology.
Presented by: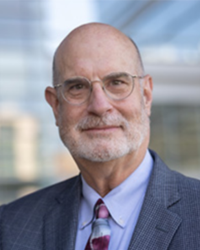 Thomas Crawford, DHA, CIIP
Chief Imaging Informatics Officer
University of NC School of Medicine
Dr. Crawford is the Chief Imaging Informatics Officer at University of North Carolina, Department of Radiology, and Adjunct Instructor of Health Informatics and Analytics at Texas Tech University Health Science Center. He has over 30 years of medical imaging and informatics experience, particularly in the introduction and validation of new imaging technologies. He has extensive experience in Picture Archiving and Communication Systems (PACS) development, configuration, and support. Dr. Crawford has a B.S. in Biomedical Engineering from Texas A&M University as well as both a Masters and a Doctorate in Health Administration with an emphasis in Health Informatics Leadership and Education. He is a Certified Imaging Informatics Professional (CIIP), awarded by the American Board of Imaging Informatics (ABII). Currently Vice-Chair for the Society for Imaging Informatics in Medicine (SIIM) Education Committee, Dr. Crawford serves as a SIIM trainer in the topics of imaging system administration, DICOM, and HL7.
Ally Donabella Brown, MS
Vice President, Learning & Director of Training
Society for Imaging Informatics in Medicine
As the Vice President of Learning and Director of Training for SIIM, Ally Donabella Brown oversees the entire learning ecosystem and training programs designed to meet the needs of imaging informaticists in all capacities, from researchers, developers, IT professionals, clinical staff, and beyond. Throughout her career, Ally Donabella Brown has been devoted to developing and implementing a comprehensive education and professional development strategy for medical associations within industry and accreditation guidelines. She possesses expertise in learning and data analytics, conducting needs analysis, designing, developing, delivering, and evaluating educational products, and working with in-person, train the trainer, blended, and online learning modalities.