Whole Slide Multiplex Fluorescence Imaging and Advanced Image Analytics with Visiopharm's Oncotopix
Sripad Ram, PhD, Principal Scientist Image Analysis, Pfizer, Inc.
Damara Gebauer, MA, Application Scientist, Visiopharm
Abstract:
Multiplex fluorescence imaging technology represents a powerful tool to probe multiple cellular subsets within a single tissue section. The recent surge in immunomodulatory therapies for cancer treatment has generated significant interest in implementing multiplexing technologies in the preclinical and clinical space. Specifically, the ability to identify the different immune cell infiltrates and visualize their spatial distributions within the tumor microenvironment plays an important role in understanding treatment efficacy. This presentation will provide an overview of the different multiplexing technologies with specific focus on the Vectra® multispectral imaging (MSI) system. We present a workflow that allows for the generation of whole-slide multiplex fluorescence images using the Vectra MSI system. We will also discuss our image analysis strategy and highlight some of the technical challenges that we encountered, and how we overcame them. The new workflow overcomes the limitation of the Vectra MSI system which presently does not support whole slide image reconstruction or advanced analytics and paves the way for using image analysis tools such as Visiopharm to study immune-cell repertoire in the tumor microenvironment.
Following Dr. Ram's presentation, Visiopharm Application Scientist Damara Gebauer will give an overview and live demonstration of Visiopharm's powerful multiplexing capabilities for both fluorescence and chromogen stained Whole Slide Images.
Complimentary, advanced registration is requested for this presentation. Please register HERE
Presenter Biographies: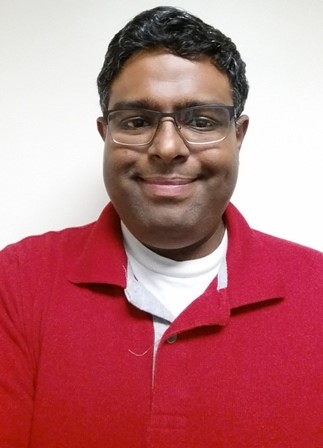 Sripad Ram currently works in the global Microscopy imaging group in Drug Safety at Pfizer where he is responsible to developing and supporting digital image analysis solutions for highly multiplexed image data. Prior to joining Pfizer, he worked at the microscopy division of Carl Zeiss Inc. where he was the subject matter expert on advanced light microscopy techniques. Sripad has an interdisciplinary background spanning statistical image processing, cancer biology and autoimmunity. He received his PhD in Bioengineering from University of Texas Southwestern Medical Center and was the recipient of the National MS Society postdoctoral fellowship. Sripad has published over 25 peer reviewed papers and is an adhoc reviewer for Biomedical Optics Express, and Microscopy and microanalysis.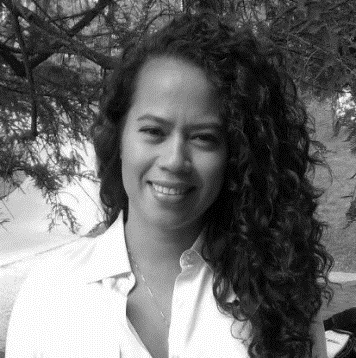 Damara Gebauer moved from American Samoa to New York where she studied at NYU and Columbia University earning a B.A. in Biology and M.A. in Biotechnology respectively. She went on to become a research biologist working in several research labs including Johnson & Johnson PRD in La Jolla, California. Damara understands the importance and impact of good commercial research tools and after 10 years as a research biologist, left the lab to become a technical sales associate serving the research customer base. As an Application Scientist, Damara continues to develop her territory in Western US where she leverages her research experience, product knowledge, and dependable reputation while earning the trust of her customers. Damara excels in driving technical sales, finding new business within academic and biopharma organizations, and educating others about quantitative digital pathology.