Imogen Fitt, Signify Research
How Should Technology Vendors Help Steer the Digital Pathology Revolution?
Digital pathology (DP) adoption is continuing to scale dramatically, with the global market reporting growth of 37.3%, 31.4% and 27.3% over the last three consecutive years, as shown in Figure 1.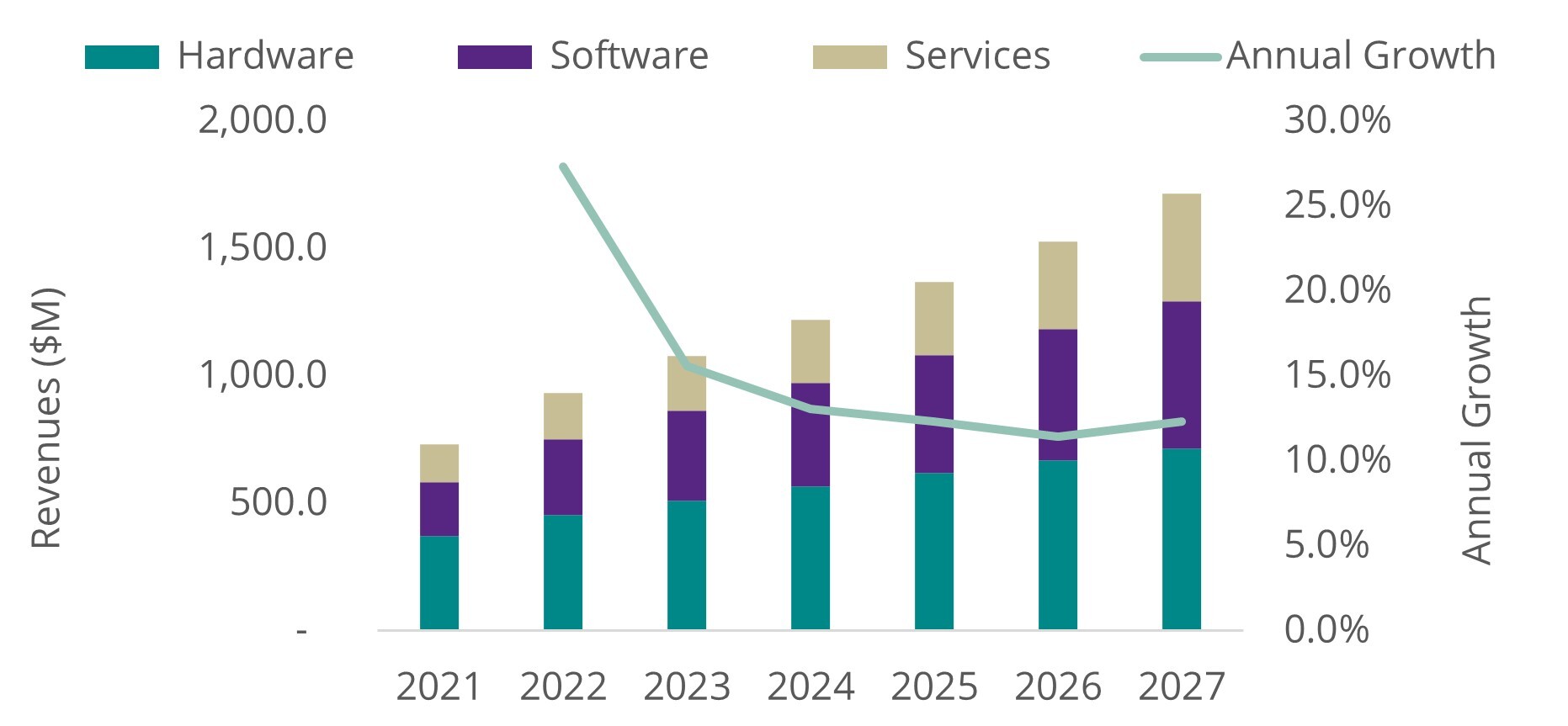 Figure 1: World Market Revenues for Digital Pathology Products 2021-2027.*
Such growth is, however, relatively new to a market which has been around for decades and only recently started to accelerate in both research and clinical domains.
This is mainly attributable to the effects of COVID-19 in 2020 and the "stay-at-home orders" that followed, which prompted an unprecedented shift to remote workflows for pathologists. This served to accentuate the value of DP inherent in utilising digital images for at-home-review and cross-site collaborations; however, what it did not do was address, or even mitigate, the issues previously preventing growth for many years.
In Table 1 we've summarised some of the more significant barriers in today's industry and commented on the recent progress made to tackle these issues.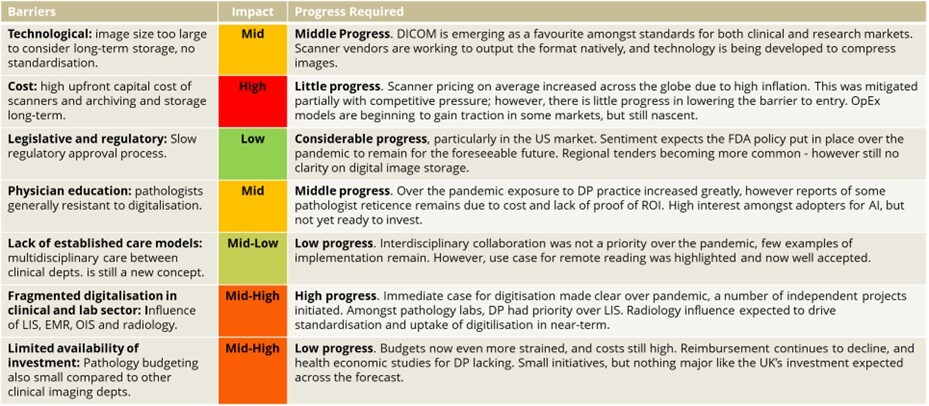 Table 1: Showing the barriers to Digital Pathology adoption and recent progress made.*
As is shown, there are still some major challenges to address before DP technology can be utilised to its true potential. Whilst previous articles have focused on the role of DP vendors and the corresponding efforts to be made on their behalf to ease this transition, there are other stakeholders important to driving digital adoption.
This article therefore examines some of the ancillary markets with stakes in digital pathology and explores how vendors operating in each domain can help shape the future of the industry.
1. Image Management: Hyperscalers & Storage Vendors
Image storage is a particularly complex topic within digital pathology, with a vast variety of options available to different labs. Some adopters today instigate DP and opt to delete images rather than pay to retain them, whilst others transition to fully digital workflows and host prospective and retrospective scanning data off-site in cloud environments.
As new adopters, independent clinical and academic DP initiators are often exploring the concept of image storage for the first time, and thus may not be familiar with the nuances and associated drawbacks/benefits between the types of storage models available. Because digitisation of pathology is so nascent, there is also a lack of prior 'reference sites' for labs to turn to for help.
Image Storage vendors therefore have a responsibility to educate the existing market on the nuances of digital pathology in terms of: the full range of image storage options available, product terminology (What is "cloud-enabled" vs "cloud-native"?), and the total costs of ownership associated with each method.
This is admittedly easier said than done, as total cost of ownership for such a nascent market can be quite volatile and based on a variety of heterogenous factors that may be applicable to the wider market. At the bare minimum, encouraging institutions to scale their DP slowly, with a proactive policy for data retention designed to facilitate future implementations technologies/trends should be encouraged and supported.
Adapting marketing and sales strategies when engaging with labs can also be beneficial. For example, costs when considered per terabyte/petabyte of image storage are likely to mean very little to an early adopter in pathology; instead sales might be better positioned as 'cost per 40x magnification slide', which is more analogous to current spending practices.
Even pharmaceutical clients, which have been established users of DP for some time, will benefit from this approach as they are also beginning to scale the use of DP. Whilst pharma has been digitising its pathology slides for some time, these projects were largely conducted at small-scale in separate divisions, and as a result of independent purchasing, pharma is now encountering challenges associated with siloed storage protocols where it is difficult to know what data is stored where.
In these situations, storage vendors like Dell, Amazon, Google and Microsoft can help steer governance policy before deployments to loop in wider stakeholders and simplify supply chains. This can also have the wider benefit of enabling budgets to be sequestered outside of individual pathology departments (which are often cost-constrained). The same method has been employed for IMS software successfully, as shown by the ever-increasing presence of enterprise imaging in DP.
Whilst these measures entail significant effort, the potential revenues for vendors storing DP data are huge: the total opportunity is estimated to be in the exabyte range, but there are also many wider implications for vendors beyond storage revenues. Data hosting for example will be integral for the future deployment of both AI technologies and Real-World Data (RWD) initiatives, trends hyperscalers are also considering keenly.
2. Image Utilisation: Real-World Data Vendors
Clinical Real-World Data (cRWD), or data regarding a patient's health information that is collected outside of the remit of a clinical trial and housed in a healthcare environment, is becoming increasingly sought after by healthcare providers, regulators, payors, start-ups and life science researchers.
As digital pathology is an emerging field in healthcare, the availability of DP images for research studies is particularly scarce, however it has been recognised time and time again that these files likely contain a "treasure trove" of relevant information.
There are a growing number of 3rd party vendors facilitating access to wider cRWD through a variety of business models. The most common method today is to de-identify (delete) personal identifiers and then sell static databases of archived images for third-party use. However this method comes with inherent flaws and negates the opportunity to combine datasets, build longitudinal studies or actively survey populations. Consequently, a new model, which utilises a 'data-unification platform' designed to aggregate disparate data across siloes and facilitate use internally and in third party research projects, has emerged.
The competitive ecosystem for this market is incredibly complex (see Figure 2) however, DP vendors interact with many of these in some way already.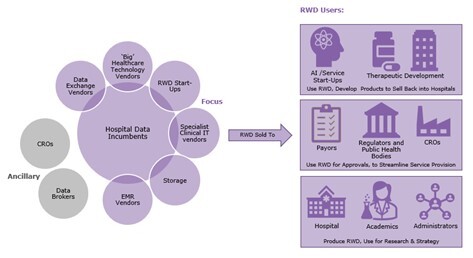 Figure 2: Vendor and customer types for clinical real-world data.*
Often DP vendor technology can be involved in translational science designed to bring academic research conducted in third-party institutions (like pharma) to clinical labs and ultimately patients.
As clinical IT specialists in their own right, there are many vendors already exploring providing DP data to RWD initiatives in various ways. Our recommendation (Figure 3) is to partner with other vendors in the space to provide access to multi-modal data (whilst also pursuing unique customer populations).

Figure 3: Recommended approaches for technology vendors pursuing a cRWD strategy.*
Therefore, as beneficiaries of these DP images, RWD vendors must act to facilitate DP's entry. Partnering with select vendors to educate them on the market and its nuances will be integral. Whilst RWD vendors could seek to approach providers directly, they would also pass on the key opportunity to engage with the architects of such data and will likely encounter additional challenges this way. For example, by working with DP vendors to structure the underlying storage and notation of DP data in clinical labs, RWD vendors can proactively manage how digital pathology is presented within each customer IT environment, reducing the time required to curate it later. As curation is one of the most expensive processes involved in deriving insights from RWD, the value attributed will be significant.
Such vendors will also be better positioned to engage directly with DP AI vendors, who may utilise the images they access as both potential customers and analytics partners.
3. Software Integration & Intuitive Use: LIS Vendors
'Structured reporting' will be integral to researchers deriving the full value of insights from pathology in the future, and it is important that all information in the lab, including data housed in laboratory information systems (LIS), also be considered. Whilst LIS vendors are expected to increasingly explore the realm of cRWD provision, they will also be key in facilitating DP use in clinical/academic environments.
Smooth integration between DP software and LIS will become increasingly important as the DP market matures. The challenges associated with poor Application Programming Interfaces (APIs) are well known and no stakeholder, let alone pathologists, wants to feel like they've been taken back to using a computer from the 90s with multitudes of pop-up interfaces.
Integration can be difficult, however, and instead of focusing on existing challenges we instead recommend that vendors start by examining their own core products. Many LIS vendors today have a portfolio of acquired software, much of which is decades old and built for infastructure that no longer exists. Consolidating portfolios and smoothing transitions to cloud and SaaS-based deployments is therefore a more efficient way of solving this problem, as when building a new product integration DP software can be embedded from the start and not 'tacked-on'.
4. Image Display Hardware
Finally comes presentation of the image itself, on display hardware. Like the products beforehand, often display hardware decisions are overlooked and added hastily when first adopting DP. However, displays can vary greatly in size, shape, ergonomic design, resolution, brightness, contrast ratio, refresh rate, and screen reflection, amongst other things. Many pathology professionals today use consumer off-the-shelf (COTS) displays, which compared to medical grade displays, are provided to them as part of an enterprise's standard core (enterprise) workstation configuration, selected by default with their office computing setup, or included with other IT hardware purchases.
For a profession which hinges on the study of a particular image, there is a specific lack of guidance between these factors. Display manufacturers do not routinely include all the same specifications for comparison, which makes direct comparisons difficult for purchasers.
Whilst further education and clarity is required to help pathologists understand the full implications of each of these factors there is also another fact to highlight. The US market is often one to lead others, which favour FDA-approved products due the regulatory authority's rigorous evaluations. Whilst there are FDA approved medical grade monitors available for pathology diagnosis, there has not yet been a study specifically concerning FDA approval for monitors when used in digital pathology.
In other disciplines, like mammography, the FDA has set a precedent for a minimum number of pixels offered by displays when viewing images for screening and diagnosis and currently no analogous legislation exists within pathology. Whilst the side-lining of the pixel pathway was good for the industry, making a variety of best-of-breed software available to providers and offering US labs flexibility in deployments, some oversight may still be needed to ensure that COTS displays are equivalent in diagnostic value to medical grade.
Conclusion
There are of course a variety of other incumbent markets that also have stakes in DP adoption. Component manufacturing for scanners, for example, have inherent control over the corresponding costs of scanners and slide preparation hardware vendors will benefit from the requirement for uniformity when scanning. However, the markets listed above are distinct in their ability to steer the pathologist more directly in their practices. Each has an integral role to play in adoption today, and will impact the role DP will play tomorrow, and so laboratory decisions makers and DP vendors would do well to ensure that all are consulted as roll-outs continue
*Content from Signify Research's 'Digital Pathology – Core Market Update' published in April 2023. Signify Research's methodology focuses on primary research discussions with vendors in each market, complemented with secondary research from open sources. Through the course of its research Signify speaks to both digital pathology and ancillary market vendors such as for Laboratory Information Systems, image storage and radiology IT.
Disclaimer: In seeking to foster discourse on a wide array of ideas, the Digital Pathology Association believes that it is important to share a range of prominent industry viewpoints. This article does not necessarily express the viewpoints of the DPA, however we view this as a valuable point with which to facilitate discussion.